SEE THE
COMPLETE
PICTURE.
About us
Glycans are complex oligosaccharides covalently attached to the backbone of proteins. They significantly contribute to the structure and function of the majority of proteins. Changes in glycans have been reported in many inflammatory diseases, autoimmune diseases and in cancer where they reflect disease activity, or in some cases even precede the development of disease.
Global leader in glycomics
The field of high-throughput glycomics was opened with our 2008 study of total plasma glycome on over 1,000 individuals from the Croatian island Vis. Today we have over 10 years of experience in glycomics, over 100 research publications and more than 30 scientists completely devoted to answering opened questions about glycans and their functional roles in biology.
Research
The knowledge about glycans is lagging significantly behind the knowledge about DNA and proteins and through multiple bilateral and multilateral research projects, including the Human Glycome Project, we are trying to narrow this gap. We are proud to be able to collaborate with leading scientists and contribute glycan data to some of the best clinical and epidemiological cohorts in the World (including TwinsUK, 10001 Dalmatians, ORCADES, EPIC, KORA, Finrisk, SABRE, etc)
Commercial services
Our knowledge and expertise is available to any interested party in academia or industry through high-throughput glycan analysis and other commercial services that we offer, ranging from analytical chemistry to study design and statistical data analysis.
Featured publications
| Year | Title | Reference | Authors |
| --- | --- | --- | --- |
| 2021 | Systems Glycobiology: Immunoglobulin G Glycans as Biomarkers and Functional Effectors in Aging and Diseases | In book: Comprehensive Glycoscience - Reference Module in Chemistry, Molecular Sciences and Chemical Engineering, DOI:10.1016/B978-0-12-819475-1.00086-9 | Marija Martinić Kavur, Gordan Lauc and Marija Pezer |
| 2019 | Plasma Fucosylated Glycans and C-Reactive Protein as Biomarkers of HNF1A-MODY in Young Adult–Onset Nonautoimmune Diabetes | Diabetes Care 42 (1):17-26. | Juszczak A, Pavić T, Vučković F, Bennett AJ, Shah N, Pape Medvidović E, Groves CJ, Šekerija M, Chandler K, Burrows C, Rojnić Putarek N, Vučić Lovrenčić M, Ćuća Knežević J, James TJ, Gloyn AL, Lauc G, McCarthy MI, Owen KR and Gornik O |
| 2018 | Protein N-Glycosylation in Cardiovascular Diseases and Related Risk Factors | Curr Cardiovasc Risk Rep (2018) 12: 16. https://doi.org/10.1007/s12170-018-0579-4 | Gudelj I and Lauc G |
| 2018 | Definition and genetic control of the murine immunoglobulin G glycome | Nature Chem Biol 14:516–524, doi:10.1038/s41589-018-0034-3 (IF=15.066; rank 5/290 Biochemistry & Mol Biol) | Krištić J, Zaitseva O, Ram R, Nguyen Q, Novokmet M, Vučković F, Vilaj M, Trbojević-Akmačić I, Pezer M, Davern KM Morahan G, Lauc G |
| 2018 | MIgGGly (mouse IgG glycosylation analysis) – a high-throughput method for studying Fc-linked IgG N-glycosylation in mice with nanoUPLC-ESI-MS | Scientific Reports 8:13688 doi:10.1038/s41598-018-31844-1 (IF= 4.259; Rank 10/64 – Multidisciplinary Science) | Zaytseva OO, Jansen BC, Hanić M, Mrčela M, Razdorov G, Stojković R, Erhardt J, Brizić I, Jonjić S, Pezer M and Lauc G |
Services
High-throughput analyses
In depth glycoprofiling
Study design
Data analysis
Joint project development
Dr. Gordan Lauc
Founder and CEO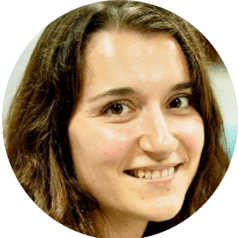 Dr. Maja Pučić Baković
Head of Glycoprofiling
Dr. Mislav Novokmet
Head of MS Laboratory
Dr. Irena Trbojević Akmačić
Head of UPLC Laboratory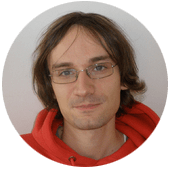 Dr. Frano Vučković
Head of Data Analysis
Dr. Marina Martinić Kavur
Head of Coorporate Communications
Dr. Marija Pezer
Dr. Ivan Gudelj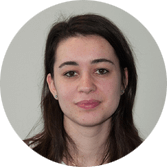 Dr. Jasminka Krištić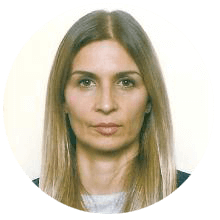 Dr. Andrea Skelin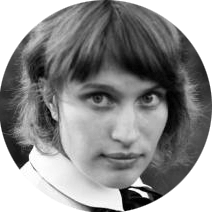 Dr. Olga Zaitseva
Dr. Jerko Štambuk
Ana Cindrić
Helena Deriš
Siniša Habazin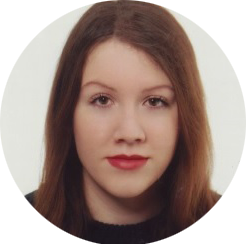 Maja Hanić
Filip Kliček
Julija Jurić
Elham Memarian
Anne-Marie Patenaude
Tea Petrović
MSc. Genadij Razdorov
Thomas Senard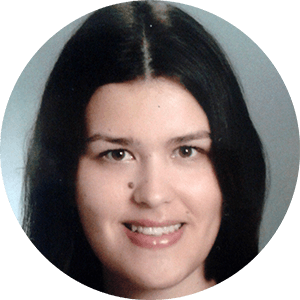 Jelena Šimunović
Mattia Vacchini
Iwona Wojcik
Ivana Kolić
Maja Glazer
Dijana Peić